Highlights
Join a group of maximums 8 wildlife enthusiasts on one of a few limited edition fix-departures.

Privately guided & hosted by an expert and skilled mentor with a team of trackers & guides.

Exclusive and premium wildlife experience focused primarily on the elusive Red Panda.
THE SINGALILA IS HOME TO SOME EXOTIC HIMALAYAN BIRDS. HILL PARTRIDGE, SATYR TRAGOPAN, BLOOD PHEASANT, MYZORNIS, FULVETTAS ARE FEW OF THEM.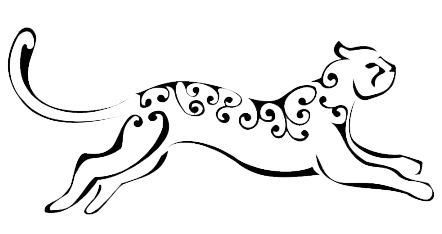 SINGALILA IS HOME TO RARE & ENDANGERED SPECIES. BLACK PANTHER, CLOUDED LEOPARDS, GOLDEN CATS, AND FLYING SQUIRRELS ARE A FEW OF THEM.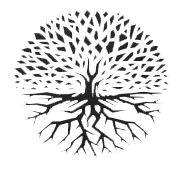 This Park is home to over 650 varieties of Orchids, 39 varieties of Rhododendrons, Endemic Cobra Lilies, Magnolias, and numerous more.
October, 2023 : 04 - 10, 11 - 17, 25 - 31, 31 - 06 November, 2023 : 14 - 20, 28 - 04December, 202313 - 19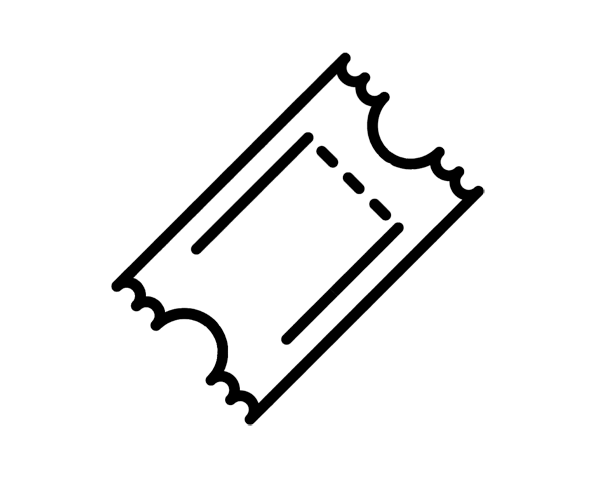 6 Night/ 7 DaysIndian Guests : INR 46,900/-Foreigners Guests : INR 57,400/-
Your Journey at a glance
Imagine capturing breathtaking landscapes, and extraordinary wildlife including the elusive Red Panda in one of the world's most biodiverse regions.
The red panda is an elusive and mysterious mammal of Himalayan forest biodiversity.

Wild Red panda live in the temperate deciduous forests of the eastern Himalayas, with bamboo undergrowth at altitudes of 2,400 to 3,900 meters.

Listed as Endangered on the IUCN Red List since 2008 due to the threat of global warming, deforestation & poaching, estimated at 10,000 individuals, with a decreasing population trend.

We should be more concerned about making understanding their importance.

The best way to reduce Man animal Conflicts is by educating and creating awareness among the locals.

Tourism is the best way in which they get benefited or get revenue. This actually creates awareness about them and also makes them more interested in saving or protecting the wildlife in this region.

Show your love and enthusiasm for nature and improve your photography skills by joining Red Panda Expedition.

Work with SWT's Forest Guardians to protect endemic forest species, including –
wild Red pandas,
Clouded leopards,
Common leopards,
Himalayan black bears,
White-throated martens,
and over 400 species of Himalayan birds.

SWT now has a 100% success rate in finding wild red pandas during each expedition!

This time, the SWT team takes you on an unforgettable journey that takes you to Himalayan biodiversity forests.

Our team is working in the region all year round to track the movement and behavior of the Red Panda with the help of trackers.

Sundarban Wildlife Tourism is committed to the conservation of wild red pandas and their habitat through the education and empowerment of local communities.
This is a unique opportunity to explore and connect with communities in cloud forests and Himalayan red panda habitats.

What to expect…
Day 1: The journey to Singalila
After Aarrivad is at Airport the driver will be ready to pick them up.
It is always recommended to plan for the 7-day Red Panda Tour including 6 days of the major Red Panda Safari with Himalayan birding tour, and 1 day in hand to travel to the destination to and fro.

Indian Guests:
Keeping in mind the convenience of our visitors, while they arrive, the driver will be ready to pick them up from the Bagdogra Airport, India ( Inidian Guests ).

After four hours journey Visitors will then be accompanied to the checkpoint of Singalila National Park – Manebhanjeng.

Our guests will leave the Landrover and move towards their new home for the next 6 nights in Tumling/ Kalapokhri by afternoon.

Foreign Guests:
We will pick up our foreign guests from Bhadrapur Airport, Nepal & starting for Tumling/ Kalapokhri, it will be 6hr journey.

To keep our visitors full, we have also arranged for a Lunch throughout the course of our Homestay.

The first night is the mark of feet on the pedestal for a captivating ride.

The travelers will hone their arsenal which includes power-charged batteries, and a camera kit ready to capture beautiful shots in the upcoming photographic safaris.

The night before the big day is meant for strategizing how to go about the game. Once everything is set for launch, we go back to sleep with beautiful dreams.

Please keep in mind:
Since Singalila will be closed for entry post 2 pm onwards, it's requested to our wildlife tours visitor book the first flight to Bagdogra no later than 9 am.

In any situation, if our visitors fail to book the first flight, we have also arranged for a stay at Manebhanjang/ Siliguri for a night at an extra cost the night before the main event.
Day 2 : Red Panda wildlife expeditions & Bird watching tours
We have placed our guide and experts in such a way that by the time our guests are up for their Red Pand wildlife safari.
Our expert trackers are already out in the wild tracing for the Wild Red Panda.

To make this day exciting we give our guests the option to either walk to the Red Panda habitat through the trail, accompanied by the experts.

While looking for the Red Panda spot, our visitors can also choose to do short bird-watching tours on the way to the trail, while our trackers are out looking for the Red Pandas.

Depending on the situation, we can either have our lunch on the field or back at the lodge. Besides, dinner will be served in the homestay followed by an overnight relaxing stay.

Note: In Singalila National Park Red Panda Safari, the Landrover can only travel to a motorable road near to the sighting.
Day 3 through 5 – explore more with experts in Singalila & Wild Nepal
As a portion of the Red Panda habitat is in Nepal and the rest in India, our trackers will travel both sides.
Our trackers will scan Singalila forest & wild Nepal looking for illusive cute Red Panda.

Our trackers also search for other wildlife species to make it easier for our visitors to decide on the latter half of their journey of this wildlife photography holiday.

Don't forget this tour is also one of the best bird photography tours India and our team also help you to capture rare Himalayan Birds.

our Red Panda Expedition safari India team will choose the best bird photography habitat where one can fulfill their birdlife photography passion.

Our wildlife photography Tour is not just about Red Pandas.

In addition, you can enjoy the scenic beauty of Kanchendzonga peak and sleeping Buddha by visiting Tumling for exploring it alongside our guide and tracker.

One can also experience the highest point of West Bengal called the Sandakphu, making it easier to gaze at the mesmerizing sight of Mount Everest and Kanchendzonga, one of the best parts of the jungle safari in India.

To make this trip even more memorable our guests can also choose to visit the Nepal side of the trip also.

Our guests can choose to trek up through the trails for a wild photography experience or can ride through the Landrover to explore different sights of the Sandakphu.

Red Panda Expedition in Nepal is also upon the forest of Dobate or Tinchule, those are famous for red Panda Habitat a well-preserved village.

Here you can enjoy a day full of different photographic experiences. Besides, this place is a major hotspot for Red Pandas and of few aesthetic villages to look around.
Day 6: The Expedition continues, try for something more
Keeping in mind that we might miss Red Panda Spotting through the other days.
We have specially planned this day so that we can try and spot Red Panda in Nepal side in the dense forest of Tinchule or Dobate..

In the dense forest of Singalila National Park, we work to look for the Red Pandas at a steering height of 5000 to 12000 feet above sea level.

This spot is considered one of the most amazing trek routes running through the tea plantation and High Mountain trails marking this as one of the best safaris in India.

On the way to the mountain trail, we happen to spend some time on birdlife photography. Singalila National park is the home of 400 Himalayan Birds.
Day 7: On the way to Bagdogra
Followed by a thorough breakfast, our visitors will be moved to the airport on the way to Bagdogra Airport ( India )/ Bhadrapur Airport (Nepal ).
Are you ready?
Begain your adventure
This unforgettable journey through the breathtaking landscape, diverse Wildlife. Talk to us if you interested to join this Expedition.
ENQUIRE NOW
If you are into the wild, then Singalila is one of the best places in India to experience the rare Red Panda.
Apart from the Red Panda, Singalila is home to different mammals, including –
@ Himalayan Black bear,
@ Clouded Leopard,
@ Leopard Cat,
@ Serow,
@ Barking deer,
@ Yellow-throated marten,
@ Wild Boar,
@ Pangolin,
@ Pika among others.

If one is greatly fascinated by bird watching and birding photography, then this is the ideal place to experience 300 different species of birds with distinct habitats.

Our visitors are invited to come for a Singalila trek to relish the birdwatching holidays, including –
@ Blood pheasant,
@ Satyr Tragopan,
@ Kalij Pheasant,
@ Hill Partridge,
@ Himalayan Griffon,
@ Falvous Parrobills,
@ Rufous-vented tit,
@ fire-tailed Mayzornis,
@ golden breasted Fulvetta,
@ Rose finchs,
@ Bullfinches,
@ White-throated Redstart,
@ Wren babbers,
@ Laughing thrushes,
@ Nuthatches,
@ Treecreepers,
@ Yuhinas,
@ Minivets,
@ Verditer Flycatcher,
@ Darjeeling Woodpecker and more will make this holiday a thrilling one.

The breathtaking aura of Kanchendzonga and Mount Everest can be visualized on crystal clear days making it ideal for photographers to grab their cameras and click those timeless shots.
Best time to visit
Planning to Visit? Find out the best time to experience the scenic beauty
September through November –Autumn is the time for wild fruits and Red Panda loves to taste these wild fruits including kiwi, Strawberries, and Sarbus.

In addition, you can also experience the clear sky making it a good time for birding.

December through January –Our visitors might experience snowfall. This is the best time as this is the season for mating and our wildlife photographers can take advantage of this time.

This is a time when one might be able to experience good birding because of the clear sky.

If you are planning for February through March –Since the fall happens to be the mating season, right after the same our visitors might be able to experience mother Red Pandas with their baby red panda during this late fall season.

This could be a great emotional capture for many wildlife photographers. This season is also a great time to experience serious birding.

April through Mid-May –This time of the year happens to be a complete bridal look accompanied with the Rhododendron as the color of the flower is showering bright, making the valley blossom.Besides this, you can also see flowers like Orchid, Magnolia and many more. This is the best time for excellent birding.
Mid May through Mid June –This is the time in the rain when you can experience beautiful wildflowers like Orchids, Cobra Lily, Wild strawberries and an excellent time for birding.
Why Red Panda Expedition with us?
Planning a trip to see Red Panda into the wild?
We understand your needs like no body else.
SWT is working in the region all year round to track the movement and behavior of the Red Panda.
When you travel with SWT, it's planned by people who are closely connected to the Singalila's wildlife and wild lands.
We'll take you to private reserves with fewer crowds, connect you with the best guides, and offer exclusive activities.
Over 60% of our business is generated by referrals and repeat travelers, whose trust motivates us to optimize every day on every safari.
A portion of your tour cost is directly contributed to SWT's Wildlife fund ( PANTHERA ) to help save the extinction of the Red Pandas by reducing the risk of forest fires, sustainable harvesting, and many other unsustainable activities.
Jewel of the Himalayas.
Tracking down Red Pandas in the Himalayan Foothills of Nepal is one of the most exhilarating and amazing experiences . .
WATCH VIDEO
7 Days from INR 46,900 per person
TAKE YOU FIRST STEP TO THE LAND OF WILD RED PANDA
GROUP DEPARTURE PRICE
October, 2023 :04 - 10 ( 2 Seats ), 11 - 17 ( 3 Seats ), 25 - 31, 31 - 06
November, 2023 :
14 - 20 (*4), 28 - 04
December, 2023 :
13 - 19
January, 2024 :
10 - 16, 24 - 30
February, 2024 :
07 - 13, 10 - 16, 29 - 05
March, 2024 :
10 - 16, 24 - 30, 29 - 05
April, 2024 :
09 - 15, 24 - 30
* Seats Availability
PRICE AND INCLUSION

Price: INR 46,900/- per participant inclusive of all taxes. 25% of the amount must be paid as a booking fee (non-refundable). A balance of 75% is to be paid 90 days prior to the departure date.

Indian Citizen – 46,900/-
Foreigner national – 57,400/-
Cost Includes

Your stay & food as mentioned above.
Guides, Porters & Safari Land Rover/ Bolero Cost.
Restricted Area Permits for India and Nepal.
Pure Himalayan water.
Pick up & Drop from Manebhanjan to Tumling.
Pick up & Drop from Bagdogra Airport/ NJP
WHAT'S NOT INCLUDED

Any other food or beverages other than those mentioned above.
Vsit to Sandakphu.
Laundry service.
Liquors or Smoke.
Anything not mentioned above.
Still & Video Camera permits.
TREMS AND CONDITIONS

All cancellation requests must be sent through email to sundarbanwildlifeexpedition@gmail.com The refund policy mentioned below will be applicable to an amount outside of the 25% booking amount.
All cancellations before 90 days from the departure date: 100% refund.
All cancellations between 60 – 90 days from the departure date: 50% refund.
All cancellations between 31 – 59 days from the departure date: 25% refund
All cancellations within 30 days from the departure date: No refund can be made. We are sorry!
Fields marked with * are required
What is so exceptional about our Expedition?
It is one of the most exotic locations characterized by the presence of Red pandas.
This place also records the world's highest point Sandakhphu to experience the 4 out 5 highest peaks including –@ Everest– 8848m, @ Kanchanjungha– 8586m,@ Lhotse– 8516m, and@Makalu– 8481m, giving you the single panoramic view of the highest peaks together.
If one is incredibly fascinated by bird watching and birding photography, then this is the ideal place to experience 400 different species of birds with distinct habitats.
Also, the forest is the habitat of the Red Pandas as this is densely covered with Oak, Maple, Magnolia, and Rhododendron with Bamboo undergrowth, and Pandas love sustaining on bamboo.
Even after careful surveillance, the numbers of Red Pandas are decreasing with time due to multiple threatening issues including deforestation, poaching, and depression leading from inbreeding.
Do not miss out on a chance to experience this wondrous place. You can choose to go solo or accompany your photographer friends to experience the magnificent sight of a lifetime.
Wild Red Panda Expedition highlights & updates
Activities to look forward to in our wildlife trips
Trekking – We have made it more adventurous with our trekking experience that our visitors can choose to opt for while moving through the trails of Singalila National Park looking for Red Panda, accompanied by our trackers.
Bird Watching – One can get involved in bird watching while the trackers look for the traces of the Red Panda through the wild.
Transportation – In the mountain, the best car to travel through is either a Bolero or a Land Rover. We provide both for our guests keeping in mind the comfort of our travelers.
Home stay – As we are planning for a wildlife safari in India, we happen to expect a clean and hygienic place with basic amenities and aesthetic food to relish our times while traveling in the wild.
Recommended Equipments

Telephoto lenses preferably above 400mm.

Wide – angle lenses for landscapes and habit shots.
Extra Camera batteries and memory cards.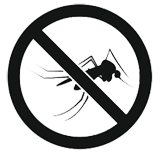 Mosquito repellents (If you wish to).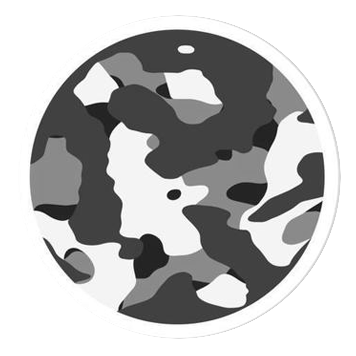 Forest – friendly clothing & sunscreen lotions.

Binoculars for better viewing must be mandatory in dense forests like Sundarbans.
The world needs more stripes
Did you know that there are less than 10,000 of these strikingly beautiful animals left in the world?
Photo Gallery
Photo taken by tour mentor Samir Sarkar
Frequently asked questions
How is the stay facilities in the home stay?

Night stay at Homestay is a basic type, attached western washroom, the geyser is not available on this homestay, but they will provide you running bucket hot water. You can expect Camera & mobile Phone charging facilities at Night.
Who will our tour Mentor ?

Samir Sarkar is an Indian-based Nature & Wildlife Photographer, Conservationist & Wildlife enthusiast. His love for wildlife made him quit his IT Job & Business, & took up Wildlife photography as a full-time passion.

He has served as a Wildlife tour guide and conservationist in Singalila National Park since 2017.
How many Red Panda are there in Singalila National Park?

The number of wild red pandas stands between 40-45, in Singalila National Park and the surrounding forest.
Why the tiger is called Dakshin Ray?

Dakshin Ray ("King of the South") is a revered deity in the Sundarbans in India and Bangladesh who rules over beasts and demons.

He is regarded as the overall ruler of the Sundarbans. Through his ascetic power, he took the form of a tiger called Dakshin Rai.
What type of forest is Sundarban?

The Sundarbans mangrove forest, one of the largest such forests in the world (140,000 ha), lies on the delta of the Ganges, Brahmaputra, and Meghna rivers on the Bay of Bengal.

It is adjacent to the border of India's Sundarbans World Heritage site inscribed in 1987.

The site is intersected by a complex network of tidal waterways, mudflats, and small islands of salt-tolerant mangrove forests, and presents an excellent example of ongoing ecological processes.

The area is known for its wide range of fauna, including 260 bird species, the Bengal tiger, and other threatened species such as the estuarine crocodile and the Indian python.
Keep connected
Follow us on Social Media
Our Other Most Popular Tours