Synopsis
The world's largest coastal mangrove forest an enormous piece of beauty dwelling in the Eastern part of the Indian subcontinent, The Sundarban eco Tourism park is an active Delta region with a cluster of low-lying lands in the Bay of Bengal. A characteristic, bizarre and distinctive jungle of natural resource endowments, Sunderbans luxury cruise, haphazard tall trees, this home of ferocious swimmer tigers is bound to raise the Goosebumps level in one's body.
Covered by thick mangroves backed by huge saline mudflats. A Sunderban tour package escape would provide you with innumerable adventures amid the most venomous reptiles on the planet.
Sundarbans are known for having a rough exterior backed by difficult terrain which makes survival the toughest. The only mangrove land on earth having tigers, the entire map of the jungle is 10 times larger than the size of the city of Venice. Locals living in the surrounding village areas of the forest face and battle the existing myths and scenarios of the region regularly. Where they do not only put their life at stake to earn a living but are also adjusting to the tautology posed at them. Preparing yourself for this journey towards the bush via booking a Kolkata to Sunderban tour package comes along with so much research and new facts that are documented.
All the same, if you're planning your Kolkata to Sunderban tour package with us. You can simply choose one of our available packages from our website or visit our office to know about our Sundarban tour package rate and the Sundarban tour 1 night 2 days or our Sundarban tour 2 night 3 days itinerary that is also considered the best of all available Sunderban packages in the city of joy.
Dates
| | |
| --- | --- |
| November, 2020 | 6, 9, 13, 16, 20, 23, 27, 30 |
| December, 2020 | 4, 7, 11, 14, 18, 19, 20, 21, 22, 23, 24, 25, 26, 27, 28, 29, 30, 31 |
| January, 2021 | 1, 2, 3, 4, 8, 11, 15, 18, 22, 23, 24, 29 |
| February, 2021 | 1, 5, 8, 12, 15, 19, 22, 26 |
| March, 2021 | 5, 12, 19, 26 |
Precautions for COVID 19
Regular Thermal Screening test for Guest, Boat Crew, Manager before the tour.
Regular Oxygen saturation monitoring by Oxymeter.
We will provide Face Mask & face Shield, Pocket Sanitizer for all tourists.
Hotel Sanitization by our own staff before check in.
Daily Boat Sanitization.
Valid Fit certificate is mandatory for all tourists – not more than 3 days old. (Mentioned – Blood pressure, Oxygen saturation rate, Body temperature, any chronic diseases; like – Heart disease, Diabetes etc).
To ensure Social distancing, tourist capacity shall be reduce by 50% in Boat.
Fully Sanitized Car for pickup & drop service (Chargeable).
Itinerary at a glance
Sunderban Tour Package Itinerary
Day 1  Gosaba Becon Bunglow & Rabindra Nath Tagore Bunglow, Hamilton Sahib Bunglow, Birds Jungle, Pakhiralaya.
Day 2  Sajnekhali Tiger Reserve forest, Mangrove Interpretation Centre, Sajnekhali Watch tower, Sudhanyakhali Tiger Reserve area & Watch tower, Pirkhali, Gajikhali, Banbibi Varani, Do-Banki Tiger Reserve Forest & watch tower, Panchamukhani (Five Rever Junctions).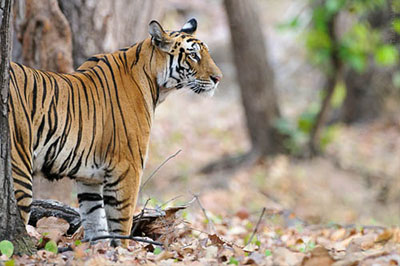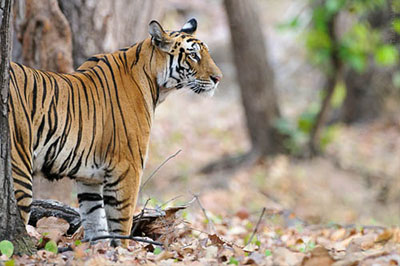 Brief itinerary
Day 1  ~
We offer our valued guests two common facilities for reaching the tiger land. Sealdah to Canning by local train. The easiest way of heading towards the Sunderban tour package from Kolkata. Guests opting for this arrangement are expected to reach Sealdah station by 7:45 am at platform no 10 and meet our manager who would make all required arrangements to board the local train towards canning which begins at 8:28 am. This journey would take approximately about 1 hour 10 mins.
Following that guests would board our booked auto for the next 30 min for Sonakhali Launch Ghat for the boat ride towards Gosaba the first island destination of the tiger land. Breakfast would be served on the boat.
Guests can also opt for a personal car to reach Sonakhali Launch Ghat and head towards Gosaba. This journey would commence from Science city. This journey would take approximately 2.5 to 3 hours. Breakfast would be provided on the boat itself. *Note – Personal home pick and drop facility are also available for guests and individual groups. (Chargeable).
After reaching Gosaba, our guests would be taken to two major peak points of the place: Hamilton's bungalow and Beacon bungalow. Gosaba is mainly the land of back shooting people, an island that was bought by a British officer year's back. Sunderban Tour Packages commencing from this point usually provide a kick start to the journey ahead. Rich in Flora and fauna immensely, the island has tall trees making fishing the crucial occupation and mode of survival. Where fishermen prefer and have no other choice but to work in the lap of danger each day.
Hamilton's bungalow is the home place of governor-general Lord Daniel Hamilton, a heritage site and a worthy symbol of British rule in India.
Next, just a few minutes away is the ancient Beacon Bungalow another historical site where Nobelist Rabindranath Tagore stayed for a day during his Sundarbans tour, this place is often referred to as the magical area from where the beauty of the UNESCO WORLD HERITAGE SITE can be taken all in one go. After spending nearly an hour on the island our guests would further be taken ahead towards the main jungle area via Durgadoani Cannel.
Thick bushes, chirping sounds, hoarding sounds of its innumerable creatures and you know you are amid Sundarban Eco Tourism. Where the forest is bisected into sections, one side being the forest area and the other side is the village. Seeing the sky and ground difference between the two sections would not only educate you about the wonders of nature and its survival grounds but also amaze you with its stories. The net fencing amid the two sections does a duel job of protecting the villagers from tiger attacks and also acts as a psychological barrier for tigers. The net fencing provokes the tiger into thinking that there is danger ahead and the line should not be crossed. But then psychology is psychology as time and again these beasts of the mangrove land have made it to the headlines for attacking villagers. After spending an hour or so in the area our guests board a boat towards Pakhir jungle. Lunch would be served in the Sundarban houseboat which would be cooked by our chef on its lower deck. We pledge to take our own booked chef for safety reasons in every Kolkata to Sundarban tour package. Guests would further head towards Johitrampur bird sanctuary next after boarding a country boat to enter the jungle and reach the major viewing area via narrow creaks full of crabs, saltwater snakes, and other aquatic creatures boosting your energy as needed on Sundarban tours. However, the phenomenon highly depends upon luck and tide factor as well, and the boat of fishermen if available.
If you ever wonder why people are so addicted to bird watching, a boat trip along the narrow creeks of Sundarban Eco Tourism would answer all your queries! Supporting the incredible diversity of birds, this bird sanctuary offers each tourist the opportunity to understand birdlife better. Having a complex ecosystem around 250 species of birds are found in the Sundarban which also includes numerous migratory birds like common sandpiper, lesser sand plover, dusky warbler, yellow wagtail, and so on. After the minute Sundarbans tour covering the sanctuary area, our guests would move to our booked hotel situated on the island either Phakiralaya or Dayapua (whichever is available) Evening Snacks would be served on the way.
After reaching the hotel guests would freshen up and arrive at the activity area for witnessing the local folk dance of our Sundarbans national park tour packages, these rural culture programs would give every tourist a countryside feel making it a remarkable experience for them. Dinner would be served by our catering team in the hotel dining space. Our manager would then inform you about the next day.
Day 2 –
The next day would begin on an early note since it would be the last day of your Sundarban Tour 1 night 2 days, with bedtime tea being served at around 7 to 8 am. Running hot water is also provided during the winter season (Chargeable). Soon after which guests would check out and leave for Sajnekhali Tiger reserve with booked government guide if available. A settled utopia where one can gaze at ferocious Bengal tigers living in harmony. The major reason behind Sundarban tours of millions.
The Sajnekhali tiger reserve, the area has iron fences at required spaces to protect the visitors from the anger of this inflamed beast. The lush greenery of the place gives an impression of an ever enchanting region, waking up and coming to this area to find the hidden gem of this forest the mighty Bengal tiger is once in a lifetime experience! Your last few hours of Sundarban tour 1 night 2 days is bound to end on a good note as this place would expose you to the real shambles of unique forest land. However, spotting the handsomely dignified creature once again highly relies on the luck factor! Your love story with the tiger may be one of the most obsessive of all kinds, but the hunt can be real depending upon the mood and weather conditions of the place. A photogenic place with idols of Bonbibi and Dokkhinray this tiger reserve is considered one of the biggest in the entire country. However, most of our Sundarban tour package 1 night 2 days have successfully concluded on a bright note with most of our guests spotting the praiseworthy king of the forest.
Next, our guests would be taken to the mangrove interpretation center, another place where detailed information on the deities of Sundarban eco Tourism along with flora and fauna can be found. Our government guide would be available throughout to brush up the knowledge of this tiger land in a nutshell. Few crocodiles in ponds are also kept in the center for people to admire and learn about the rough exteriors and geography of the place.
Breakfast would be provided in the boat after which our guests would follow narrow creaks towards the Sudhanyakhali watchtower, a must-visit, and the most important factor of the Sundarban tour.
With a pond and 5 observation lines lying in front of the tower, this watchtower gives an entire bird eye's view of the serene jungles of Sundarbans making every traveler realize how nature plays its own captivating games. The freshwater pond in front of the tower happens to drag numerous tigers towards it. The next stopover for the day would be Dobanki Watchtower, another hotspot of the Sunderban tour package.
Moving towards Dobanki watchtower, the journey would be long covering different Pirkhali creeks and also Gazikhali, Chora Gazikhali, Bonbibi Bharni, channels, offering close views of venomous reptiles found in the forest The fresh ways from the water bodies would revive your tourist spirits keeping the curiosity of Sundarban tours in mind. This Creeks would make you a part of a real-life jungle book where the thrilling cacophony of birds and the roars coming from haphazard locations will make your heart beat faster than ever. However, in the end, it all depends on the traveler's stars if they are lucky enough to spot the tiger amid their booked Sundarban tour from Kolkata. The boat will further pass over the Panchamukhani water space, the 5 river junction of the Bay of Bengal to offer our tourists the opportunity to gaze at the beauty of the surreal five rivers having their mouth towards the core forest of the tiger land. Which is a real-time rare stuff backed by having the high scope of deer watching. Every Sunderban tour package requires to catch the thrills of this sight.
Reaching our final destination Dobanki watchtower, the umbrella-like canopy walk of 498 meters would easily send the chills down your spine while walking past the bridge of concrete and iron fencing, this watchtower offers a full 360-degree view of the giant forest giving every tourist the chance to scan every inch of the large mangrove thicket. Owing to the muddy terrain of the land, this watchtower is generally considered an ideal spot to catch hold of the glimpse of wild cats, the gorgeous blue sky, and the salt waters. All the same, tourists can also pray for tiger sighting to the considered forest goddess Bonbibi and holding utmost significance for every Sundarbans national park tour packages. Spending quality time of an hour or so our guests would for the last time get on the boat for having lunch and passing through the narrow creeks to exit the jungle.
A journey back to Kolkata would depend upon the method chosen by the guests when picking their Sunderban packages plan. Where Individuals who opted for the local train would return via auto and local train with our manager who would take necessary steps for arranging tickets and booking auto. Next, guests opting for a car would be dropped a Science city. Those booking personal cars for their groups would be dropped at their respective homes to end the Kolkata to Sunderban tour package journey on a happy note.
A forest that would make you realize that life is not a race and slowing down doesn't mean staggering making the worth of your Sunderban package. The living standards of the locals would depict the value of actions taken on day to day basis and its significance since a human body cannot be maintained without it and above all their strong foundation leads it all.
Though luxury and end to end comfort cannot be expected out of any Sunderban Tour Package from Kolkata, yet the place has a lot more in store for its visitors which keeps revolving owing to the dynamic tides of the place which further decides its fate. A Sundarban tour would take you through this roller coaster ride to feel and have a glimpse of the same.
Menu details
Day 1
Breakfast  Radha Bhallavi/ Luchi, Alur Dam, Sweet, Tea.
Lunch  Rice, Murighanta Dal, Beguni, Vegetable, Prawn, Bhetki Fish, Chatni, Papad, Card, Lemon.
Snacks  Chicken Pokora, Salad, Tea/Coffe.
Dinner  Fried Rice, Mutton, Salad.
Day 2
Early Morning  Bed Tea.
Breakfast  Alu Parota (2 Pices), Vegetable, Sweet, Tea/ Coffee.
Lunch  Rice, Dal, Fry, Vegetable, Doi Katla, Chatni, Papad.
Tour Activities
Sundarban Tour Activities
Trible Dance
Boat Safari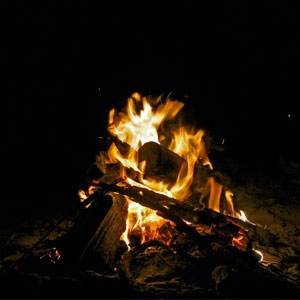 Bonfire (winter only)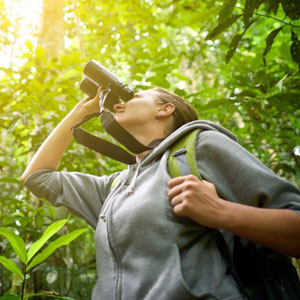 Bird Watching
Essential for Sundarban Tour
Indian nationals need to carry photo ID proof with two x-rox copy, Foreigners need to carry their original passport with Indian Visa is Must.
Carry common Medicines.
Please keep in mind that Sundarban is a Plastic free zone.
Don't pollute the habitat by throwing anything out from the boat/Launch.
Hunting, fishing, damage to flora is serious offence.
Preferably carry cash as possibility of accessing ATM is remote.
Do not enter in the Sunderbans National park/Tiger reserve without valid permit.
Treat the Protected Area/wilderness area with respect.
Dress in colours that blend with the natural environment.
No entry after sunset and before sunrise is permitted in the Protected Area.
Keep a reasonable distance from wild animals, and do not provoke them.
Don't play any sound system.
Entry in the Core area/ Non tourism area is prohibited.
Carrying of guns, fire arms, weapons, bows, arrows and crackers, inflammable materials are strictly prohibited
Carry sunglasses, hats and sun tan lotion.
Feeding wild animals by tourists are not permitted.
Carry Light baggage, Camera, Binoculars for better spotting, Comfortable foot ware.
Must carry mask, hand sanitizer & maintain Social Distance.
During winter warm clothes it might get chilly, For summer any kind of light clothes.
Why us?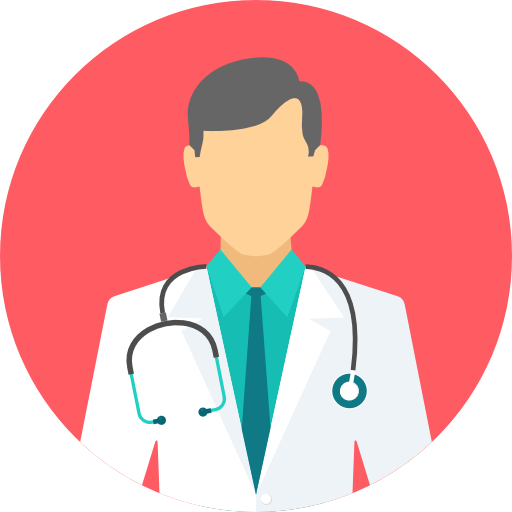 24×7 Doctor on Call Service.
Doctor On Call
The Goals are simple, safety & security.
Safety & Security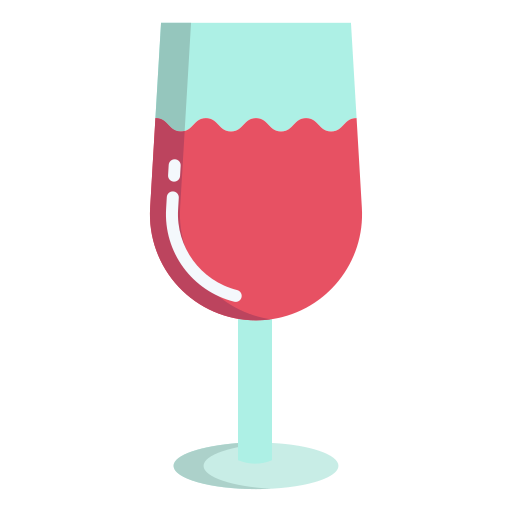 Delicious introduction food of our region.
Delicious Food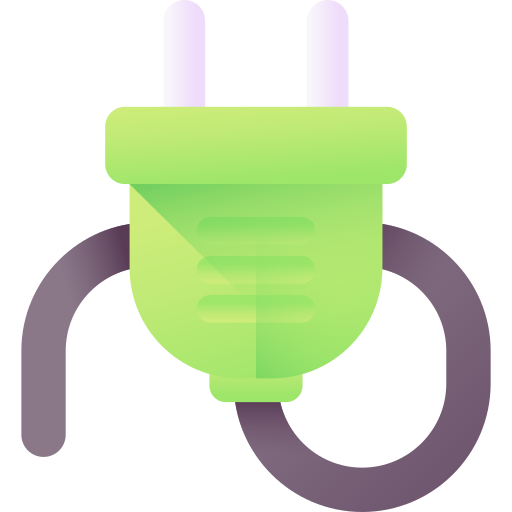 Power backup service at hotel during tour.
Power Backup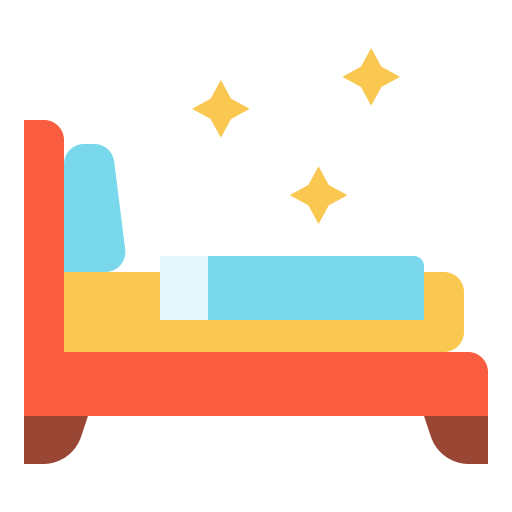 We try to provide best accomodation fecility.
Accomodation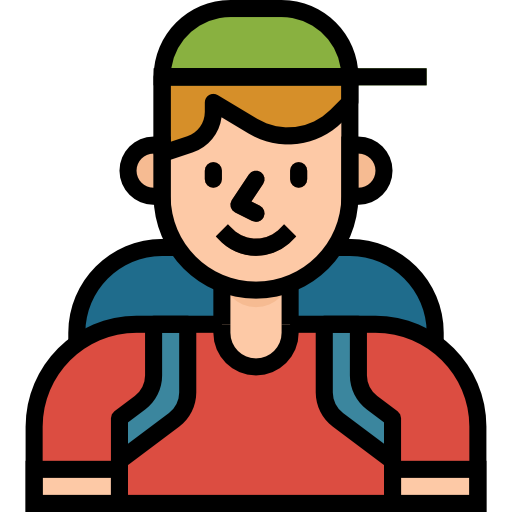 making sure that arrangements run as smoothly & enjoyably
Experience Manager
ISO Certified Company, We Belive in Client Satisfaction.
ISO Certified Company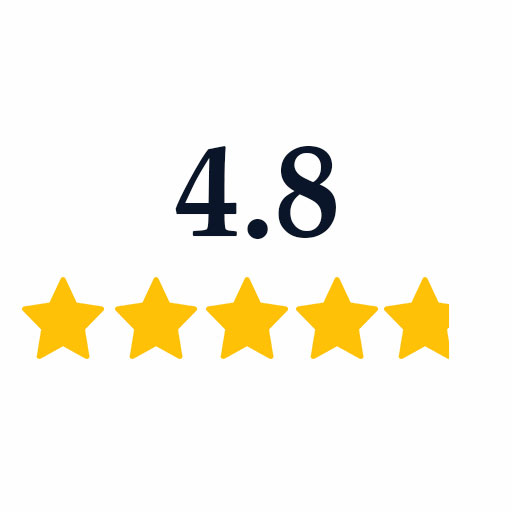 We are 4.8 Rating Company Reviewed on Google, Facebook, Trip advisor.
4.8 Rating Company
Price & inclusion
Night stay at Boat }₹ 3,000/-,
Night stay at Hotel }₹ 3,500/-
Night Stay at AC Hotel } ₹ 4,000/-
Child below 8 years } 50% Charges
Below 4 years free
Include
Sealdah to Canning & Canning to Sealdah by Local Train.
Pick up & Drop from Canning To Sonakhali Ferrighat by Auto.
All Meals like Bed tea, Breakfast, lunch, tiffin, dinner as per package schedule.
Sundarban Boat Safari.
Boat Permission Charges.
National Park Entry Fees.
Govt Tour Guide Charges.
Experince Tour Manager.
Local Folk Cultural Program.
Mattress & pillow at Launch (Please note: No luxurious facilities are available at our launch for Night Stay. This is only for adventure lovers).
COVID 19 precautions Package – Rs.150/-
Personal expenditure.
Coolie Charge.
Any meal out of inclusions.
Any meal out of inclusions.
Video Camera Permission Charges Rs.100/- Per Day.
Terms & conditions
Passengers can book their seats in advance by paying a sum of 30% only. The Rest amount is to be paid 15 days before the commencement of journey.
Itinerary is object to change under unavoidable circumstances.
We shall not be responsible for any delays & alterations in the programme or expenses incurred – directly or indirectly – due to natural hazards, flight cancellations, accident, breakdown of machinery or equipments, breakdown of transport, weather, sickness, landslides, political closures or any untoward incidents.
We shall not be responsible for any loss, injury or damage to person, property, or otherwise in connection with any accommodation, transportation or other services, resulting – directly or indirectly – from any act of GOD, dangers, fire, accident, breakdown in machinery or equipment, breakdown of transport, wars, civil disturbances, strikes, riots, thefts, pilferages, epidemics, medical or custom department regulations, defaults, or any other causes beyond our control.
If any Tour Cancelled due to climatic cause, strike train cancellation or any other circumstances, in that case passengers have to bear to loss 25% of the total amount.
These will be no refund for any unforeseen calamities which may occur during the tour.
In case of cancellation of any kind of transport related to the tour. Management will not undertake any financial liabilities/ Responsibilities for this. However, the tour conducting officer will help to board the next train is unreserved compartments or to procure ship/ Air ticket for the next voyage/ flight.