/

Sundarban Tour, Kolkata to Sundarban, Sundarban Tour Package
Sundarban Tour Package
Sundarban tour package – Want to treat yourself to the enchanting beauty of wild mangrove forests during your holidays? This is one of the best travel decisions you will ever make throughout the year.
From the unforgettable experience of spotting a Royal Bengal Tiger right in front of your eyes to getting immersed in the enthralling natural scenes, a Sundarban trip from Kolkata memory you can't ever forget.
With Sundarban Tour booking you can visit a place that has unending attractions and a lot left to explore. Book a Sundarban tour package from Kolkata and plan this Sundarban tour 2-night 3 days trip soon. We also arrange to customize the Sundarban tour 1 night 2 days as per demands.
Sundarban Package Tour Dates
| | |
| --- | --- |
| March, 2022 | 4, 11, 18, 25 |
| April, 2022 | 1, 8, 15, 22, 29 |
| May, 2022 | 6, 13, 20, 27 |
| June, 2022 | 3, 10, 17, 24 |
| July, 20221 | 8, 15, 22, 29 |
Sundarban Tourism - COVID 19
@ Regular Thermal Screening test for Guest, Boat Crew, Manager before the tour.
@ Hotel sanitization by our own staff before check-in.
@ Daily Boat Sanitization.
@ Thoroughly Sanitized Car for pickup & drop service (Chargeable).
Is it worth going to Sundarbans?
Sundarbans – the land of unique biodiversity, everyone should be able to do at least once in their lives.
There are many reasons to explore Sundarban National park, we've compiled a list of the best reasons why everyone should enrich their life with the Sundarban tour.
@ The World heritage site.
@ World largest delta.
@ Largest Mangrove forest in the world.
@ Only Mangrove forest on the earth where tiger rules.
@ World biosphere reserve.
@ The Indian site of Sundarbans has received the prestigious "Wetland of International Importance" tag under the Ramsar Convention on wetlands, making it the largest protected wetland in the country.
Sundarban National Park is perfect for Wildlife enthusiasts & Nature Lovers –
The serene environment of semi-submerged mangroves and thousands of exotic species.
Big cat-like – World Famous Royal Bengal Tiger,
Lesser cat-like – Leopard Cat, Fishing Cat & Jungle Cat.
Sundarbans also harbors a good number of rare and globally threatened animals including –
Estuarine Crocodile, Smooth-coated otter, Water Monitor lizard, Gangetic Dolphin, Snubfin dolphin, River Terrapin, marine turtles like Olive Ridley, Green Sea Turtle, Hawksbill Turtle. Six species of Shark and Ray, which are found here, are included in Schedule I of Wildlife (Protection) Act.
These indicate that Sundarban Reserved Forest is a natural biodiversity hot spot.
You can even spot some of the most exquisite floral and bird species in the Sundarbans.
The Boat Sailing, Calming Breeze, Rural Bengal & Authentic Bengali Food – A Perfect Combo
Who doesn't love a week away from the city's hustle and bustle to spend time peacefully amidst the stunning waterways, islands, and canals?
Sundarban forest is a piece of heaven for wildlife enthusiasts who seek solace in the evergreen beauty of nature.  The mind-blowing views of lush green trees and the pristine boat rides are going to be a one-of-a-kind travel experience.
Sundarban visit is an overall package for anyone who loves the remote countryside culture and vibe. There are so many pretty villages and bungalows that you can explore here.
There are also so many watch towers so that you can enjoy the completely gorgeous view of the place. If eco-friendly and simple accommodations that look picture perfect is your thing rather than luxury boutique hotels, you will never regret going for a Sundarban tour. You can get lost in the wilderness with your comfortable stay in the jungle camps and tourist lodges amid nature and the wild.
If you are looking for that perfect place where you can cherish the traditions of the Bengal Culture, the Sudarban Tour is your perfect choice.
Amongst everything else, the national park houses, authentic food, boat tours, and different islands like the Dobanki, Sajnekhali, Sudhankhayali, etc, are what will make this Sundarban Tours worthy of your time.
A perfect weekend gateway
A rejuvenating weekend family trip or a romantic trip with your partner, this place can be your perfect go-to destination for both with little hassle. You can also roam around the Bonbibi Temple or the mangrove interpretation as well in your Kolkata to Sunderbans trip. Want to escape to one of the most beautiful and calm spots where you can enjoy the view in peace?
You can't get over the scenic charm of the Panchmukhi Rivers at Sundarban. It is one of the most unique spots of Sundarban tour where you will find five rivers flowing in the same direction creating a magnificent view that will be etched in your memory forever.
Sundarban Tour Itinerary
Day 1 –
Gosaba Island, Beacon Bungalow also named Rabindra Nath Tagore Bungalow, Hamilton Sahib Bungalow, Village Walk ( meet with locals of Sundarban who are attached with Fishing/ Honey Collection), Pakhiralaya.
Day 2 –
Pirkhali, Gajikhali, Deul Varani, Banbibi Varani, Do-Banki Tiger Reserve Forest & watchtower, Panchamukhani (Five River Junctions), Sudhanyakhali Tiger Reserve area & Watchtower, Pakhiralaya Island.
Day 3 –
Sajnekhali Tiger Reserve forest, Mangrove Interpretation Centre, Sajnekhali Watchtower, Birds Jungle.

Sundarban Tour Description –
Day 1 : On the first, as we set our Kolkata Sundarban journey, you can either travel by –
@ Canning local train at 8:28 A.M. from Sealdah station, and Canning to Sonakhali by Reserved Auto
@ or plan a car trip from Science City to the Sonakhali Ferry Ghat.
On reaching there, a delectable and authentic Bengali breakfast of Radha Bhallavi or Luchi with Alur Dam, sweet, and a steaming cup of tea will be served to you.
The thrill of adventures starts as we board the Sunderban cruise, or we will offer you Sundarban launch booking to reach our first destination, Gosaba.
Gosaba is a stunning, unexplored island with lush greenery and attractive resorts with a rustic charm. The surreal calmness of the place and the winds from the Malta River will make you feel rejuvenated. Even the journey to Gosaba in the Sundarban tour package in a cruise or boat is a great feeling in itself and you will fall in love with the ride. Next, we will head towards the Beacon Bungalow at around noon, which has its historical significance.
The great literary poet Tagore resided in it during his Sundarban tour. Then we head towards the Hamilton Bungalow, named after the father of Sundarban, Mr.Daniel Hamilton, who once resided here during his stay at the Sundarban forest area. If you want to be well acquainted with the rich cultural history of Sundarban, visiting this place is a must.
The Bungalow is surrounded by beautifully curated tropical trees and is a comfortable, breezy place for a walk.
Next, at 1 P.M., of our Sundarban tour package, we will serve us our appetizing lunch menu of hot Rice, Murighanta dal, Beguni, and vegetables along with a lip-smacking combination of prawn, Bhetki fish, Chatni, lemon, card, and papad.
After lunch, we will take you to the Pakhir Jungle, a treat to nature lovers' eyes. This gorgeous island's specialty is that several bird species from around the world, like black cormorants, seven varieties of kingfisher, green bee-eaters, etc. fly to this place that gives it a spectacular view.
At around 5 P.M., our first day of the Sundarban trip ends and you will be accommodated in one of the hotels of Pakhiralaya Island or Dayapur Island. You can relish the lovely evening by amusing yourself with the local folk cultural program with tea and some light snacks.
Later dinner comprising fried rice, mutton, and salad will be served to you in the dining space.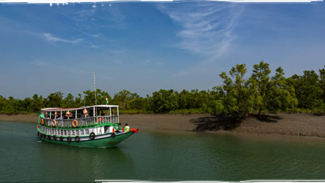 Day 2 :On the second day, at around 7:30 A.M., we will travel through the Sundarban delta safari through our boat after the bed tea.
At breakfast, a wholesome plate of mouth-watering Nan, chana masala along with sweet and tea or coffee will be served to you. The Sundarban tour guide then joins us to guide us through the Sajenkhali Tiger Reserve.
You will experience thrill and adrenaline rushes as the boat safaris through the islands, narrow creeks, and the rivers. We will pass across so many incredibly beautiful spots such as Pirkha, SarakKhali, Gazikhali, Deul Bharani, Banbibi Bharani on this Sundarban tour.
It is a great deal of adventure in the Tiger Reserve area where you get to see right in front of your eyes so many animals like the crocodile, wild boar, spotted deer, monitor lizard, snakes, endless varieties of birds, etc. Not to forget, there are chances you will spot a Royal Bengal Tiger too.
At 12:30, we will be routed towards the Do-Banki Tiger Reserve area and Watch Tower, a part of our Sundarban package. This has to be a dream place to visit for anyone who loves exploring the species' natural habitat on the planet.
Also, safety will never be a concern since the Sundarban forest authority fully protects the area. The mesmerizing natural beauty of the place and the surreal freshwater pond are soothing to the eyes and attract tigers, deer, and other wildlife.
For lunch, you can enjoy mouth-watering delicacies like crab and rui fish along with rice, dal, fry, and vegetable with sides of chatni and papad.
At around 2 P.M., as a part of our Sundarban tour package, we will visit Pachamukhni with our boat, where five different rivers are heading in the same direction, which looks mesmerizing. Before you are dropped at our next destination, we will serve you a plate of Chow Mein and tea or coffee for snacks.
Around 5 P.M on our Sundarban tour, we will be going to our next destination, Pakhiralaya village, which is a tiny, beautiful village where the locals depend on fishing, honey collection, and cultivation for their living. Tiny ponds all around, auto-rickshaws and the marketing experience in this place will take you closer to the local life. You can enjoy some quality leisure time here in the evening and even shop for some beautiful local items, handicrafts, and especially honey, harvested with love and sold by the locals, which is popular for its best quality.
If you are coming for the trip during the winter season, we will even arrange for you a beautiful campfire to make your evening a memorable one.
At dinner, we will serve you a plate of fried rice, chilly chicken, and salad. Night stay at Hotel/Boat.
If you choose the Sundarban tour package in the months of November to January, we will even take you for a special visit to the Netidhopani ghat and watch Tower at an extra add-on charge if you happen to opt for this section of the tour. The mystery and charm of this place are captivating and have their own religious significance.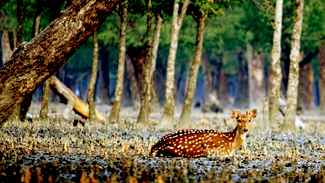 Day 3 –
On the last day of our Sundarban tour for 2 nights 3 days, you will witness the enchanting beauty of the transcendental forests as we cruise on our Sundarban houseboat Safari through the magically beautiful woods and backwaters.
We have all the basic facilities and amenities that you can need on the boat, including bedding and everything else, to provide you the best comfort and an unforgettable experience.
Next, early in the morning of our Sundarban Tour Package, we will head towards the Sajnekhali Tiger Reserve. At breakfast, we will serve you a hearty meal of Alu Parota, vegetables along with sweets, and tea or coffee.
Want to witness a beautiful place where you can escape from all your stress? The endless greenery and fauna of this place make this Sundarban tour package feel nothing less than a paradise on earth. The beautiful scenery of the tigers, alligators, colorful birds, deer, and wild boars with sunshine glistening on their backs is something you will remember for a lifetime.
You can also visit the nature interpretation center in our Sundarban tour package situated alongside a crocodile pond where you will notice fishing cats, spotted, etc.
Next in our Sundarban tour package, at around 9:30 A.M., we will travel through the Sarakkhali Island, yet another beautiful treasure of the Sundarban forest and the eyes' treat.
At 2:30, a delicious plate of steaming rice, dal, vegetable, and fry with Doi Katla, chatni, and papad will be served to you on the launch deck itself.
The last day of our Sundarban tour for 2 nights 3 days comes to an end. We bid goodbye to this beautiful place and reach Kolkata by 7 p.m with a once-in-a-lifetime kind of adventurous experience.
Menu details
Day 1 :
Breakfast – Radha Bhallavi/ Luchi, Alur Dam, Sweet, Tea.
Lunch – Rice, Dal, Beguni, Vegetable, Prawn, Bhetki Fish, Chatni, Papad, Curd, Lemon.
Snacks – Chicken Pokora, Salad, Tea/Coffee.
Dinner – Fried Rice, Mutton, Salad.
Day 2 :
Early Morning – Morning Tea.
Breakfast – Alu Parota, Vegetable, Sweet, Tea/ Coffee.
Lunch – Rice, Dal, Potato Fry, Veg Curry, Rui Fish Curry, Crabs Curry, Chatni, Papad.
Snacks – Veg Pakora/ Chowmin, Salad, Tea/Coffe.
Dinner – Fried Rice, Chilly Chicken, Salad.
Day 3 :
Early Morning – Morning Tea.
Breakfast – Alu Parota (2 Pieces), Vegetable, Sweet, Tea/ Coffee.
Lunch – Rice, Dal, Fry, Vegetable, Doi Katla, Chatni, Papad.
Sundarban Tour Activities
Sundarban Tour Activities
---
Trible Dance
Boat Safari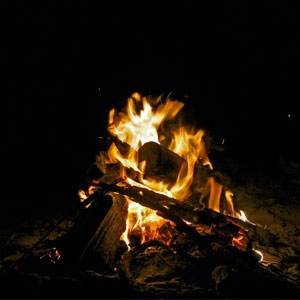 Bonfire (winter only)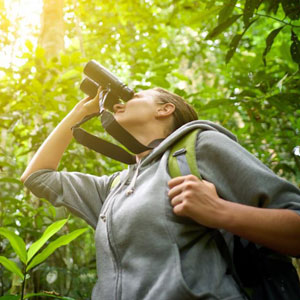 Bird Watching
Essentials for Sundarban Tour
@ If you are an Indian, you need to have your photo ID proof and two Xerox copies. If you are a foreigner, carrying the original passport and Indian visa is compulsory.
@ You are not allowed to use plastic in Sundarban, and make sure you carry some essential medicines.
@ Hunting the animals, fishing, or causing harm to the flora is punishable, and you must not pollute the natural beauty of the place by throwing anything from the launch.
@ You can enter the Sunderbans NationPark only with a valid permit, and you should have respect for the habitat.
@ Please carry warm clothes for winter and light clothes for the summer. Also, try to wear greenish outfits that help you camouflage in the natural environment.
@ You are not permitted to enter the protected areas before sunrise or after sunset, and you are advised to keep a safe distance from the animals.
@ Entry in the non-tourism area and playing sound system is strictly prohibited.
@ You cannot carry guns, firearms, weapons, bows, arrows or crackers, or any flammable material with you, and feeding the wild animals is not allowed.
@ You can carry accessories such as a camera, binoculars, sunglasses, hats, suntan lotion, and comfortable footwear, along with light baggage.
Why Sundarban tour with us?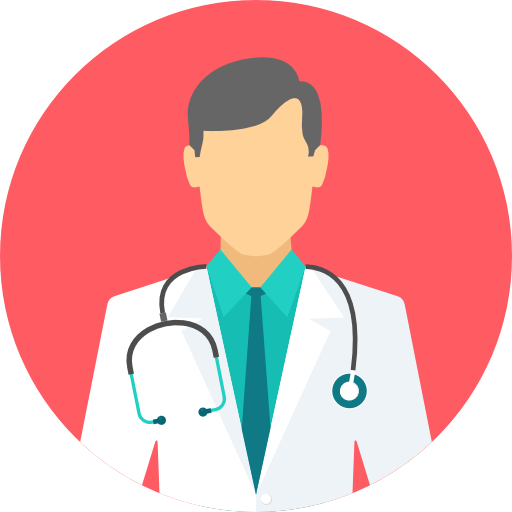 24×7 Doctor on Call Service.
Doctor On Call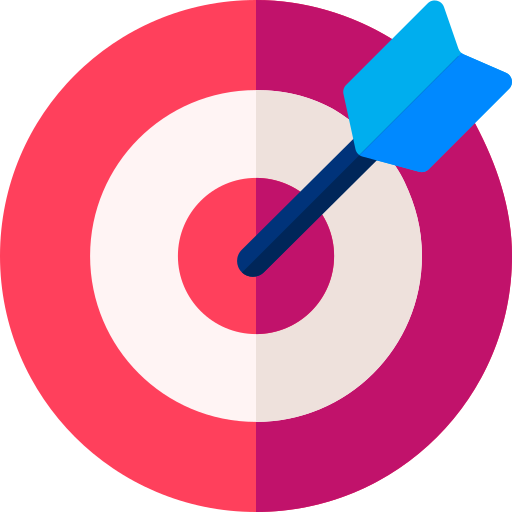 The Goals are simple, safety & security.
Safety & Security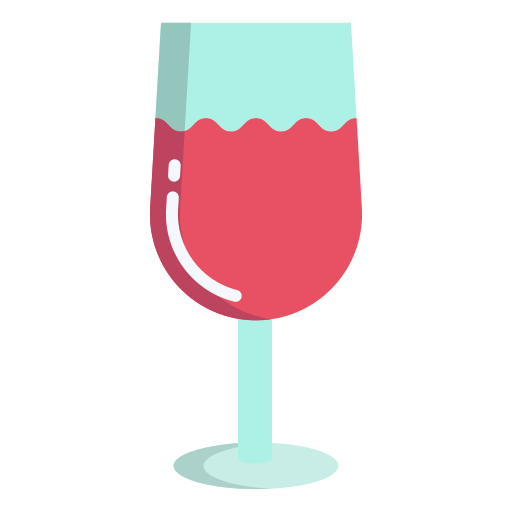 Delicious introduction food of our region.
Delicious Food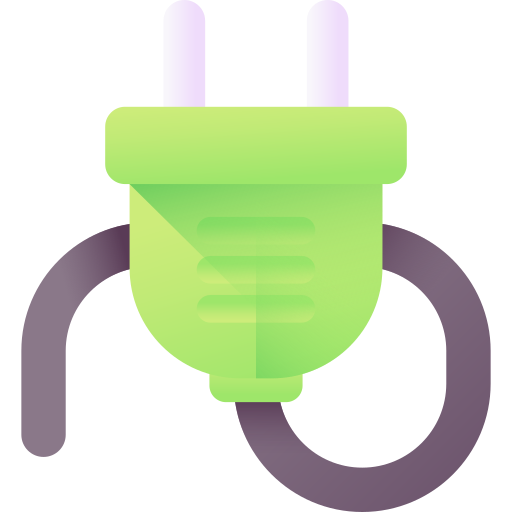 Power backup service at the hotel during the tour.
Power Backup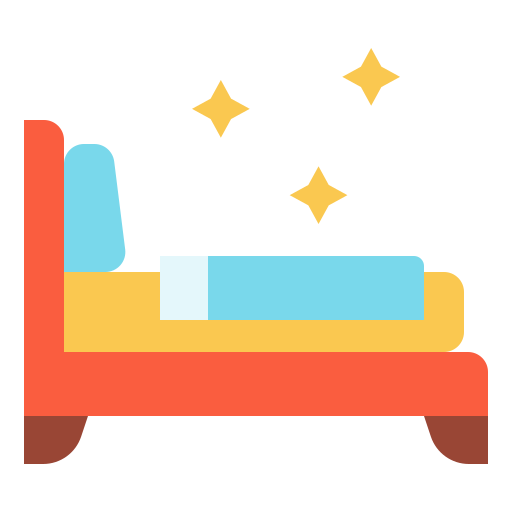 We try to provide the best accommodation facility.
Accommodation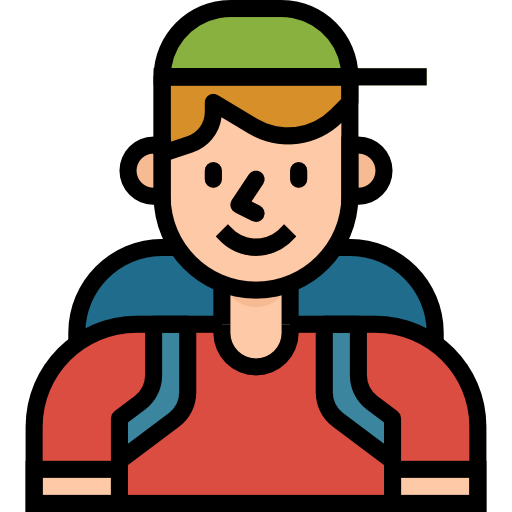 making sure that arrangements run as smoothly & enjoyably
Experience Manager
ISO Certified Company, We Believe in Client Satisfaction.
ISO Certified Company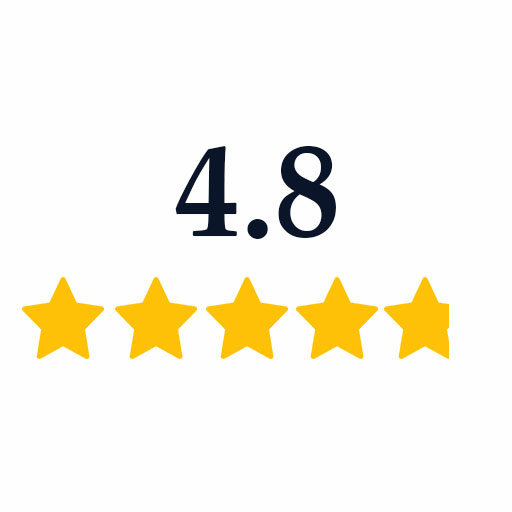 We are a 4.8 Rating Company Reviewed on Google, Facebook, Trip advisor.
4.8 Rating Company
Sundarban Tour Package price
Sundarban Tour Package Cost
Both Night Stay at Boat – 3,500/-
1 Night stay at Non AC Hotel + 1 Night stay at Boat – 4,500/-
Both Night Stay at Non AC Hotel – 4,500/-
Both Night Stay at AC Hotel – 4,500/-
Below 8 years – 50%
Below 4years free
Sundarban Tour Includes
Sealdah to Canning & Canning to Sealdah by Local Train.
Pick up & Drop from Canning To Sonakhali Ferrighat by Auto.
All Meals like Bed tea, Breakfast, lunch, tiffin, dinner as per package schedule.
Sundarban Boat Safari.
Boat Permission Charges.
National Park Entry Fees.
Govt Tour Guide Charges.
Experience Tour Manager.
Local Folk Cultural Program.
Mattress & pillow at Launch (Please note: No luxurious facilities are available at our launch for Night Stay. This is only for adventure lovers).
Kolkata Sundarban Tour Excludes
Personal expenditure.
Coolie Charge.
Any meal out of inclusions.
Any meal out of inclusions.
Video Camera Permission Charges Rs.100/- Per Day.
Personal Car Pickup & drop changes from Science city to Science City – ( Sumo/ Bolero/ Swift – 4800/-) (If Require).
Netidhopani Watchtower (November to March) entry fee & guide Rs. 300/- extra
Terms & conditions
01. Passengers can book their seats in advance by paying a sum of 30% only. The Rest amount is to be paid 15 days before the commencement of the journey.
02. The itinerary is subject to change under unavoidable circumstances.
03. We shall not be responsible for any delays & alterations in the program or expenses incurred – directly or indirectly – due to natural hazards, flight cancellations, accidents, breakdown of machinery or equipment, breakdown of transport, weather, sickness, landslides, political closures or any untoward incidents.
04. We shall not be responsible for any loss, injury, or damage to person, property, or otherwise in connection with any accommodation, transportation, or other services, resulting – directly or indirectly – from any act of GOD, dangers, fire, accident, breakdown in machinery or equipment, breakdown of transport, wars, civil disturbances, strikes, riots, thefts, pilferages, epidemics, medical or custom department regulations, defaults, or any other causes beyond our control.
05. If any Tour Cancelled due to climatic cause, strike train cancellation, or any other circumstances, in that case, passengers have to bear a loss of 25% of the total amount.
06. There will be no refund for any unforeseen calamities which may occur during the tour.
07. In case of cancellation of any transport-related aspects during the tour, management will not undertake any financial liabilities/ responsibilities for this. However, the tour conducting officer will help board the next train in unreserved compartments or procure a ship/ Air ticket for the next voyage/ flight.
Book Sundarban Package Tour Now
Sundarban Tour Gallery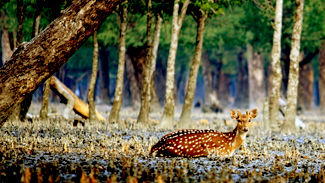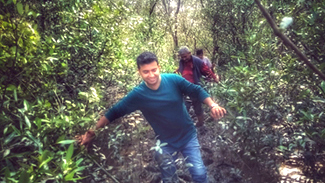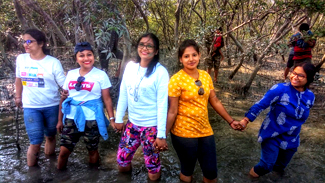 Sundarban tour 1 night 2 days
Sundarban tour package of 1 night 2 days is all about the world's largest coastal mangrove forest an enormous piece of beauty dwelling in the Eastern part of the Indian subcontinent, The Sundarban Eco Tourism Park is an active Delta region with a cluster of low-lying lands in the Bay of Bengal.
A characteristic, bizarre and distinctive jungle of natural resource endowments, the Sundarban package includes a luxury cruise and haphazard tall trees. The Sundarban travel package is the home of ferocious swimmer tigers and is bound to raise the Goosebumps level in one's body.
Covered by thick mangroves backed by huge saline mudflats. A Sundarban trip package escape would provide you with innumerable adventures amid the most venomous reptiles on the planet.
Explore about Sundarbans tour
Sundarbans are known for having a rough exterior backed by difficult terrain which makes survival the toughest. The only mangrove land on earth having tigers, the entire map of the jungle is 10 times larger than the size of the city of Venice. Locals living in the surrounding village areas of the forest face and battle the existing myths and scenarios of the region regularly. Where they do not only put their life at stake to earn a living but are also adjusting to the tautology posed to them.
Preparing yourself for this journey towards the bush via booking a Kolkata to Sundarban tour plan comes along with so much research and new facts that are documented. A reasonable Sundarban Tour Cost is worth spending a vacation in.
What to do next?
All the same, if you're planning your Kolkata to Sundarban luxury tour package with us. You can simply choose one of our available packages from our website or visit our office to know about our Sundarban tour operator rate and the Sundarban tour 1 night 2 days or our Sundarban tour 2 night 3 days itinerary that is also considered the best of all available Sundarban packages in the city of joy.