/

Old Manas National Park Wildlife tours | Manas sanctuary wildlife
Manas wildlife tours - Synopsis
Manas National Park Photography Tour – A Heaven for Wildlife Photographers
Wanderlust, love for photography, a thirst for adventure, and the courage to take the path less traveled! If you have all of these, then we have the best photography touring proposition for you.
We bring heaven for wildlife photographers – the Manas National Park Wildlife Photography Tour, Manas Sanctuary considered as the best tiger reserve in India. This is a five-day trip that juxtaposes the perfect opportunity to explore an amazing adventurous trip and do mind-boggling wildlife photography. If you are thinking about wildlife photography in India then Manas wildlife tours are your best choice. You will be accompanied by experienced drivers, a Gunman, and the best of all, Wildlife photographer, Samir Sarkar, himself will provide you the required assistance and guidance in every step, making the trip a great success and a lifetime experience for you.
India has a number of gems when it comes to wildlife photography. But Manas National Park Wildlife Photography Tour stands above all. With breathtaking nature and its beauty, and an abundance of rare wildlife species, this is nothing less than a paradise for every wildlife photographer.
Whether you dream of seeing rare birds, herbivores, or wild carnivores like tiger or leopard, anything that might fancy you and your camera lens, you have it all here in Manas National Park. This is one of the best wildlife safaris in India, where you will get to see one-of-a-kind biodiversity that offers you a great chance to capture wildlife through your camera lens in the best possible way.
This is exactly why Manas Sanctuary is not only a major attraction for Indian photographers but award-winning foreign photographers as well.
It is one of the best tiger safari India to have a whole day safari as the light here is outstanding for capturing wildlife animals in their natural habitat. Even if you are just an amateur photographer, this can still turn out to be an experience of a lifetime for you. Our tour guide will be there to assist you with every step so that you can capture your dream shots on your camera.
Another great aspect of the Manas National Park wildlife photography tour is that all the wildlife pictures will be taken from Jeeps. Thus, it will give you the opportunity to capture photos from a much lower angle, and the end results are eye-level photos that can turn out to be infinitely more impressive.
You will be able to see diverse wildlife species in our special design wildlife photo safaris. If you have still a question in mind that manas national park is famous for which animal? the answer is some of the most famous ones are Clouded Leopards, Black Panthers, Leopard, Bengal Tiger Asian Golden Cats, etc.
Your wildlife photography expedition will be more attractive thanks to the 450 species of birds that include Great Hornbills, Egrets, Pelicans, endangered Bengal Florican, etc.
Let's look at the details of the Manas National Park Wildlife Photography Tour itineraries.
Species to Photogaph
This Sub-Himalayan mountain forest is one of the richest areas of biodiversity in the world. The park has recorded 55 species of mammals, 380 species of birds, 50 reptiles, and 3 species of amphibians. Out of this wildlife, 21 mammals are India's Schedule I mammals, and 31 of them are threatened.
The fauna of the park includes Indian elephants, Indian rhinoceros, gaurs, Asian water buffaloes, barasingha, Indian tigers, Indian leopards, clouded leopards, Asian golden cats, wild dogs (dholes), capped langurs, golden langurs, Assamese macaques, slow loris, hoolock gibbons, smooth-coated otters, sloth bears, barking deers, hog deers, black panthers, sambar deers, and chitals. Around 150 species of birds have also been recorded in this park.
The major species include great hornbill, wreathed hornbill, rufous necked hornbill, pied hornbills, grey hornbills, red-headed trogon, silver breasted broadbill, long-tailed broadbill, sultan tit, jungle fowls, bulbuls, brahminy ducks, kalij pheasants, egrets, pelicans, fishing eagles, crested serpent-eagles, falcons, scarlet minivets, bee-eaters, magpie robins, mergansers, harriers, Indian Peafowl, ospreys and off course Bengal florican for which the park is famous for.
Manas Wildlife tour Itinerary
Day 1 – The journey begins
On the very first day, our wildlife photographers are expected to meet us at the Guwahati Airport, where the day's journey will start as early as 9:00 AM IST. Keeping in mind that our visitors will reach early in the morning, we will check into a hotel, freshen up, and complete our Breakfast. Please keep in mind that since this journey is an approx 3 hours route, we prefer to keep everything on time and we request our visitors to reach before time.
The second half of the first day, post-lunch, will be filled with jungle safari. Hence, we request our visitors to rest well after lunch before your wildlife photography tour starts at Manas National Park.
Please keep in mind that to capture the best wildlife photos, we need to be patient and prepared at the same time, as we all know that Manas wildlife tours are considered the best tiger safari in India. Make sure to carry your photography gears neatly and cooperate with others. Every jeep will carry four photographers along with a guide and gunman.
We have experienced drivers who will help you capture the best possible wildlife shots. The moment we see a fresh footprint of a Tiger or Leopard, our jeep will patiently follow the Pugmarks and track the animal.
Needless to say, since all the wildlife pictures in Manas National Park will be taken from jeeps, you will get to click much close photo shots of wild herbivores and carnivores. Suffice to say; this is going to be an adventure of a lifetime, which you will remember and cherish forever.
Keep in mind that Tigers, Leopards, Black Panthers, Clouded Leopards, and Wild Dogs are the prime predators that roam this jungle.
Luckily, there is a high possibility of Black Panther sighting since the numbers are on the rise. In Manas National Park, there are approximately 10-15 black cats currently inhabiting.
Our wildlife photography safari typically ends at 6:00 PM, IST, on day one. After which, we reach our booked Manas National Park resort and opt for a quick discussion on the next day's Manas tour plan over a cup of hot beverage followed by a goodnight sleep.
Day 2 & 3 – Full day jungle Safari
Since we want to make sure that we reach the safari point early to experience the maximum coverage throughout the day, we shall start early at 6:00 AM IST, in the morning. The experience of the early morning wildlife photography safari will be a one-of-a-kind experience.
Also, please remember that we will have a half-day safari on the first and last day of the Manas National Park wildlife photography trip. This is simply to compensate for the three hours of time spent on the journey to the jungle and going back to the airport to catch the flights. The rest of the days, we will have a full-day jungle safari, offering you ample opportunities to capture the best wildlife photos at Manas National Park.
Before we leave for the photographic safaris, all the visitors will be served hot beverages, alongside a breakfast to reinvigorate for the early safari.
We shall be involved in a high adventurous wildlife photography tour to click enough heartwarming photographs throughout the day.
The morning light will be perfect for you to adjust your camera aperture and exposure. After all, what could be better than capturing wildlife animals in natural light!
Another great advantage of India's Manas National Park wildlife tour is that it can still be considered a virgin jungle. There will hardly be any crowd to interrupt your wildlife photography expedition, and you can capture fantastic images of the animals without any undesirable elements in the background.
The fantastic scenic landscape will be perfect for your wide-angle shots. If you wish to take some close-ups of birds and animals, our expert drivers will help you find the best possible spots.
Manas is one of the few national parks in India where you can undertake a full-day wildlife photography safari. So after four to five hours of jungle exploring, we make a short break for lunch. Since there will be no fixed time limit in this park, you can patiently track and wait for the predators and other animals to show up and give you that best angle that you were looking for.
For lunch, we can go for any one of the two alternatives. Either we can pack the lunch for the day before leaving our accommodation in the morning, or if we end up somewhere near the outskirts of the park, we can have lunch at the nearby Dhabas.
Post lunch, we will again enter the jungle and resume our Manas wildlife photography safari.
The afternoon weather usually remains very pleasant, where you can enjoy the cool breeze blowing through the forest. Our guides will also help you learn and recognize different bird and mammal calls. This will help you stay prepared in case an animal comes near. Your Manas National Park wildlife tours guide will keep on educating you about the ways of the jungle, imparting knowledge about its different denizens, all the while trying to locate the big cats for you.
This whole day safari will leave you with some great sightings and unforgettable memories captured in your camera lenses. We have a scheduled return at 6:00 PM, IST, to the hotel, where our visitors will enjoy snacks and tea/coffee.
After that, we shall go through our discussion for the next day's Manas wildlife photography tour and grab an early dinner alongside an early bed for the night.
Day 4 – 
The fourth day of our wildlife photography tour at Manas is indeed going to belong. Therefore, we shall again leave early in the morning at around 6 AM IST, after finishing our breakfast, to try and cover other locations through the safari.
Since we used day one, two, and three tracing and tracking the wild animals, our jungle guides will have more accurate knowledge about the animals' movements and whereabouts.
We shall utilize the whole day to try and get close to the species to capture amazing wildlife photographs. This is also the time to invest more in less visited places, to gather more pictures and memories. We, along with our visitors, shall be trying to look for more fine species that we could not experience in the first two days.
Lunch will be covered in the second half while we take a little break from the Manas safari.
We shall head back to the hotel at 6:00 PM IST, ending our day with a cup of hot beverage and a brief discussion for the next day's plan of action. We shall end the day by serving early dinner and an early goodnight.
Day 5 – 
This is the day when we plan to leave as early as possible in the morning to ensure we cover as much as we can in the wilderness in Manas National Park for wild photography.
Our experts shall try to take us to all the places where we can find traces of animals or endangered species. Our visitors shall get more time to click those mesmerizing photographs as Day 5 marks the end of the photography safari at Manas National Park, which we have been experiencing for the past four days.
We will try and cover the less explored places in the forest. Our visitors will have time till 1:30 PM, IST, to return to the hotel, followed by lunch.
We shall leave for the Guwahati Airport at around 2:30 PM, IST, to reach by 8:00 PM, IST(approx.), marking the end of this lifetime experience of five days Manas National Park wildlife photography tour through the wild.
It is requested that the visitors arrange their flight or train bookings according to the time mentioned so that we all can be early for the trip and do not miss some great experiences in the Manas Tiger Reserve Wildlife photo safari.
Essentials
Telephoto lenses preferably above 400mm.
Wide-angle lenses for landscapes and habit shots.
Extra Camera batteries and memory cards.
Binoculars.
Tripod or Monopod.
Shoulder Sling starp for Camera.
Forest – friendly clothing.
Track Pants & Trekking Shoes.
Personal Medical Kit.
Why Manas?
Why Manas National Park Considered as best wildlife safaris in India?
A World Heritage Site which is administered under UNESCO is designated by the body for its cultural, historical, and scientific forms of significance.
India is a land of rich biodiversity, owing to which Manas national park situated in the foothills of eastern Himalayas has achieved this coveted landmark of becoming the World Heritage Site in December 1985 by UNESCO. Manas National Park is the rich biodiversity hotspot of our nation.
When we talk about Manas National Park, it is located in Assam and the park area mainly falls in the BTR region of Assam (Bodoland Territorial Region).
The Manas National Park location was declared a sanctuary on 1 October 1928. The Manas National Park covers an area of 39,100 hectares, the Manas Wildlife Sanctuary is part of the core zone of the 283, 700 hectares Manas Tiger Reserve.
The Manas Wildlife Sanctuary got its name from the serpent goddess Manasa, in addition, the Manas National Park River flows in the heart of the wildlife park.
During earlier times, the park was also preserved as the royal hunting ground for two royal and aristocratic families which includes the Cooch Behar Royal family & the Raja of Gauripur.
The Manas Wildlife Sanctuary comprises Tiger Park Reserve since 1973, a national Biosphere Reserve since 1989, and Elephant Reserve & Important Bird Areas since 2003.
The Manas Wildlife Sanctuary provides a habitat for 22 of India's most threatened animals. In total, there are nearly 42 reptile species, 60 mammal species, 7 amphibians, and 500 species of birds, of which 26 are globally threatened.
There are mainly two biomes present in Manas – the grassland biomes and the forest biomes. Grassland Biomes include pygmy hog, Indian rhinoceros, Bengal florican, etc. While the forest biomes house slow loris, wild pigs, capped and golden langur, etc.
In the year 1992, the wildlife sanctuary was declared as the world heritage site in danger due to the poaching of animals. The valiant efforts from the government and inhabitants worked wonders for the national park and crowned jewel of Assam.
On 21 June 2011 it was removed from the list of danger world heritage site of UNESCO.
The minimum temperature of the national park varies between 15 degrees centigrade and it rises maximum to 37 degrees centigrade. The park receives heavy rainfall from the month of May to September. The annual average rainfall is around 333 cm.
The place has become a heartland for tourists and wildlife lovers. The place holds a different place in the hearts of the wildlife photographers. Wildlife photographers travel from across the nation and borders to capture some magnificent species. The wildlife tour is luring the wildlife photographers, provided the rich flora and fauna.
The Manas National Park Wildlife Photography Tour offers bird watching tours, wildlife safaris along with scenic landscapes and vegetation.
The endless list of wildlife comprises Asian water buffaloes, Indian rhinoceros, Indian elephants, Gaurs, Barasinghas, Indian tigers, clouded leopards, Asian golden cats, black panthers, sambar deers, chittals, barking deers, golden langurs, capped langurs, Assamese Macaques, hoolock gibbons, and sloth bears.
The wildlife Expedition is a pride inhabitant of 450 species of birds which includes great hornbills, jungle fowls, bulbuls, brahminy ducks, egrets, pelicans, fishing eagles, scarlet minivets, magpie robins, pied hornbills, harriers, Indian peafowl, endangered Bengal Florican.
Manas wildlife tours Dates
| | |
| --- | --- |
| October 2021 | 1st & 21st   ||   *9 Seats |
| November 2021 | 05 – 11   ||  *9 Seats |
| February 2022 | 26 – 04    ||   *9 Seats |
| March 2022 | 26 – 01   ||  *9 Seats |
| April 2022 | 02 – 08   ||  *9 Seats |
Essentials
Telephoto lenses preferably above 400mm.
Wide-angle lenses for landscapes and habit shots.
Extra Camera batteries and memory cards.
Binoculars.
Bean bags for extra stability of large lenses on the gypsy.
Big scarf/cloth to protect your camera gear from dust.
Forest – friendly clothing.
Track Pants & hiking Shoes.
Sunscreen lotions.
Personal Medical Kit.
Gallery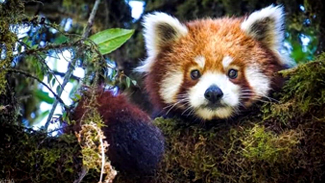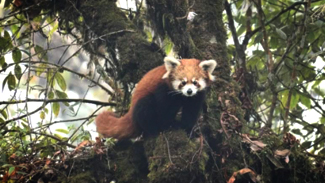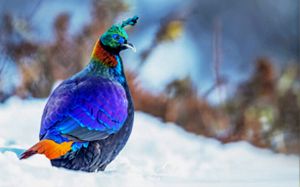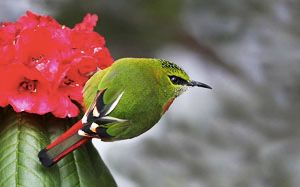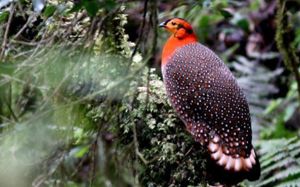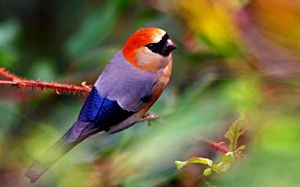 Price & inclusion
Price: INR 35,900/- per participant inclusive of all taxes. 25% of the amount needs to be paid as a booking fee (non-refundable). Balance 75% to be paid 90 days prior to the departure date.
Cost Includes – 
All transfers to and from Guwahati airport..
Accommodation for 5 days in Tent/resort at Manas National Parkt (Minimum double sharing).
All meals (Day 1 lunch to Day 5 lunch).
All safaris in open gypsy (max 4 Photographer in a gypsy).
National park entry fees and permissions.
Guide charges
Camera charges wherever applicable.
Cost Excludes –
Travel cost from your home location till Guwahati and back.
Personal expenses such as water bottles, laundry, Liquors etc.
Any extra meals.
Tips to guides/drivers.
Anything not mentioned above.
Cancellation Policy –
All cancellation requests must be sent through email to sundarbanwildlifeexpedition@gmail.com The refund policy mentioned below will be applicable to amount outside of the 25% booking amount.
All cancellations before 90 days from departure date : 100% refund.
All cancellations between 60 – 90 days from departure date : 50% refund.
All cancellations between 31 – 59 days from departure date : 25% refund
All cancellations within 30 days from departure date : No refund can be made. We are sorry!